Hosted by



Since founded in 2010, the International Conference on Distance Learning and Education (ICDLE) has been successfully held for 13 editions in Spain, Japan, Singapore and other countries. It was held at Nanyang Technological University, University of Barcelona, Tokyo Institute of Technology and other world-renowned universities.

The 14th International Conference on Distance Learning and Education (ICDLE 2023) will be held at University of Barcelona, Barcelona, Spain during September 26-28, 2023.

ICDLE 2023 will continue providing participants with an excellent international academic platform for researchers and practitioners in the field of distance learning and education to share the development results of the most cutting-edge fields; it will also be committed to providing face-to-face for representatives from different fields Exchange new ideas and application experience, establish business or research relationships, and find opportunities for future international partners.



Publication
Accepted papers will be published in one of the following open access journal on the basis of the paper topics:


International Journal of Information and Education Technology
(IJIET, ISSN: 2010-3689)
Frequency: Monthly | DOI: 10.18178/IJIET
* Indexing: Scopus (CiteScore 2021: 1.3), INSPEC (IET), UGC-CARE List (India), CNKI, EBSCO, Google Scholar



Template Download

Submission Confirmation Form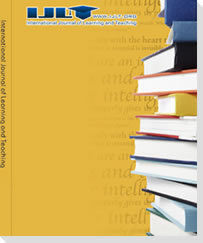 International Journal of Learning and Teaching
(IJLT, ISSN: 2377-2905)
Frequency: Quarterly | DOI: 10.18178/ijlt
* Indexing: Google Scholar; Crossref, CNKI, etc.



Template Download

Copyright Download

Submission Guideline
English is the official language of the conference; the paper should be written and presented only in English.

* Abstract submission for presentation only without publication
* Full paper submission for both presentation and publication
Please prepare your abstract or full paper according to one of the above templates.

Submission Methods:
1: Electronic Submission System;
2: Email submission directly to icdle@iacsit.org.

If you prefer one of the journals, please kindly send an email to icdle@iacsit.org after your submission, indicating which journal you prefer. For any inquiry about the submission and conference, please also feel free to contact us.