Assoc. Prof. Rachel VanWieren
National University, USA

Rachel VanWieren, PhD is an Associate Professor in the College of Letters and Sciences at National University. She directs the BA Spanish program and is course lead for General Education Spanish and ASL courses. She teaches classes in Spanish language and Latin American and US Latino literature, culture, and history. Her research is in the field of Latin American literary and cultural studies. She recently co-authored a book chapter "Reimagining the Left in Neruda: Inclusivity and Encounters with Secondary Characters" that was published in ReFocus: The Films of Pablo Larraín (Edinburgh University Press, 2020). Dr. VanWieren's latest articles are "Reconsidering the Patagonian Worker Movements of the 1920s: Francisco Coloane's and Luis Sepúlveda's Rebellious Chilotes" in A Contracorriente and "Sketching Social Mobility in the Gold Rushes of California and Patagonia: Bret Harte and Manuel Rojas" in Hispanófila. She has extensive experience in creating, designing, and maintaining online language, culture, and literature courses, and has presented on best practices and new developments in these areas.

Speech Title: Implementing Cultural Diversity Reflection Assignments in Online Courses
Abstract: Cultural competence is an institution wide learning outcome at many colleges and universities, but it can be challenging to figure out how to advance students toward this goal in an online course. Reflection assignments are one way to make meaningful cultural learning an integral part of an online course in any discipline. Students are guided through an online culturally diverse experience that relates in some way to the course material being covered, which may include having students do a virtual museum visit, explore a website, listen to a podcast or music, or watch a recorded performance. Then the student is required to report on their experience and reflect on how it relates to their own life and worldview. This presentation will discuss the process of developing these assignments, give some examples and tips and invite the audience to think about how they could do this in their courses.
Assoc. Prof. Mah Boon Yih
UiTM Penang Branch, Malaysia

Assoc. Prof. Dr Mah Boon Yih, who is also a Microsoft Certified Educator, Microsoft Innovative Educator Master Trainer (2021-2022), Microsoft Innovative Educator Expert (2021-2022) and Graduate Technologist, is an Associate Professor at the Academy of Language Studies, UiTM Penang Branch, Malaysia. He holds three degrees: PhD (E-learning), MA (Applied Linguistics), and BAEd (Hons) in ELS. As the outcome of his doctoral thesis, Dr Mah has become the founder of Web-based Cognitive Writing Instruction (WeCWI), an award-winning hybrid e-framework for instructional design and language development, as well as WeCWI Integrated Solutions (WeCWIIS), a solution-driven web-based consultancy at https://www.wecwi.com. Dr Mah is included in Who's Who in Science and Engineering 2011-2012 & 2016-2017, Who's Who in Asia 2012, 2000 Outstanding Intellectuals of the 21st Century (7th and 9th Editions), Top 100 Educators 2012, Dictionary of International Biography (36th-38th Editions), Who's Who in the World 2013-2015, Top 100 Professionals 2015, Leading Educators of the World 2015, and 50 Fabulous Edutech Leaders 2019. In addition, he is also the winner of the World Education Congress Global Awards 2016: Education Leadership Award (for Excellence in Education, Leadership & Teaching), Rector's Special Award 2017, Award for Excellence in eLearning 2019, The Top Best E-learning Award 2020, and Anugerah Pengajaran (Kelompok Sains Sosial dan Kemanusiaan) in UiTM AAU2020.

Speech Title: Digital Citizenship: Preparing Today's Learners for Tomorrow's Skills in the Internet Age
Abstract: Teaching in the Internet age means we must teach tomorrow's skills today," says Jennifer Fleming. When we look at digital citizenship pedagogy, we see it as a collection of guiding principles that help learners, including educators, utilise technology correctly, securely, and responsibly. We could explore emphasising on what learners are able to do rather than what they should not do. These abilities include using technology to improve your neighbourhood or school, using technology to make your voice heard by public officials, talking politely online with individuals who have different ideas than you, and recognising the quality of online sources of information. Positive digital citizenship education has a bigger influence on students. To inspire students to be good digital citizens, we must emphasise the following five BE statements: Be online; be public; be personal; be courteous; be attentive. Good digital citizens are conscious of how they utilise technological tools to conduct online activities that can have an influence on their personal health and well-being, as well as the health and wellness of others in their physical and digital settings. Since everything we publish online influences how others see us, our online interactions and postings become our first impressions. Every interaction should begin with them reflecting on their true self. As technology continues to expand and become more prevalent in classrooms, it is critical that students learn appropriate digital citizenship skills in a variety of learning situations. It is impossible to learn or master good digital citizenship abilities all at once. Educators should examine many components of effective digital citizenship and identify ways to incorporate them into existing classroom courses and activities. These five BE statements will encourage peer collaboration, challenge educators to rethink traditional approaches, and equip students to prepare students to consider others first and drive their own learning in the digital age.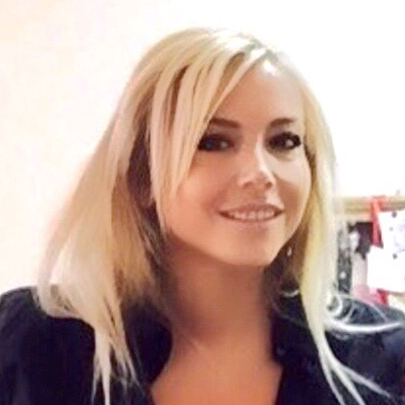 Assoc. Prof. Meltem Eryilmaz
Atilim University, Turkey

Assoc. Prof. Dr. Eryilmaz currently conducts research on artificial intelligence technologies, augmented reality, data minig, distance education, e-learning and adaptive learning at Computer Engineering Department of ATILIM University, as well as jointly continuing to publish articles with international institutions on the same and similar topics regarding Statistical Risk Assessment of Cyber Educational Systems. She has many publications, scientific articles, national and international conference papers, book chapters, editorials, newspaper and magazine articles. She has served as an academic advisor to many graduate and doctoral students. She is the Secretary General and Honorary Member of the Computer Engineers Solidarity and Assistance Association (BMDD-CENG), founding member of the Academic Informatics Foundation (ABV)Turkey and member of Executive Board of Informatics Association of Turkey (TBD).

Speech Title: Artificial Intelligence Technologies, Virtual Universities and Faculty Development for Digital Teaching and Learning
Abstract: Faculty development refers to the activities which help faculty members in improving their knowledge, skills, teaching effectiveness and improving the vitality of educational institutions through attention to the competencies required by teachers to enhance academic excellence. Given the Internet revolution, higher education administrators are increasingly aware of the rising demand for online learning. Therefore, online higher education needs to incorporate new teaching methods and technologies. In turn, students need to use new methods of learning when moving from traditional classrooms (face-to-face) to virtual classrooms and sharing knowledge. Artificial intelligence technologies have played a significant role in the development of online learning and improving the performance of higher education institutes. Machine learning, which is a branch of AI, can be used to select the most appropriate content according to the individual skills and needs of the students by processing the information related to students, teachers and subjects. Machine learning algorithms analyze students' interactions to provide necessary feedback to help students progress in the content they learn. For example, machine learning algorithms have been applied to develop the Brainly system, which is the social media site for classroom questions. This system helps students answer homework questions and allows them to collaborate to come up with solutions. Proper shaping of the performance of teacher will also affect the learning of students positively. At this point, AI technologies provide students with the opportunity to be guided in more than one course anytime and anywhere. Increasing the number of students and crowded classes negatively affects teachers' performance. AI technologies have a savior role for the teacher at this point in time and enhance traditional face to-face training in many ways. Therefore, it should be considered as a supportive method rather than as an alternative to traditional education. Personalization, Grading, Tutoring, Global Interaction with Peers, Feedback on Course Quality, Meaningful and Immediate Feedback to Students are some of the benefits that AI brings to the education system. To take full advantages of such technologies, teachers of various disciplines must develop themselves and must have the tools to use systems efficiently in order to help students by explaining result data effectively and appropriately. Considering the research in the field of e-Learning, it is stated that the best practices are applications that require effective use of technologies such as wrap-up and collaborative methodologies that encourage students' participation and learning. In general, the results stated that the self-learning method used to design the online courses for professional development may suit the needs and motivations of faculty members depending on their experience in online learning and their background.