Assoc. Prof. Rachel VanWieren
National University, USA

Rachel VanWieren, PhD is an Associate Professor in the College of Letters and Sciences at National University. She directs the BA Spanish program and is course lead for General Education Spanish and ASL courses. She teaches classes in Spanish language and Latin American and US Latino literature, culture, and history. Her research is in the field of Latin American literary and cultural studies. She recently co-authored a book chapter "Reimagining the Left in Neruda: Inclusivity and Encounters with Secondary Characters" that was published in ReFocus: The Films of Pablo Larraín (Edinburgh University Press, 2020). Dr. VanWieren's latest articles are "Reconsidering the Patagonian Worker Movements of the 1920s: Francisco Coloane's and Luis Sepúlveda's Rebellious Chilotes" in A Contracorriente and "Sketching Social Mobility in the Gold Rushes of California and Patagonia: Bret Harte and Manuel Rojas" in Hispanófila. She has extensive experience in creating, designing, and maintaining online language, culture, and literature courses, and has presented on best practices and new developments in these areas.
Assoc. Prof. Mah Boon Yih
UiTM Penang Branch, Malaysia

Assoc. Prof. Dr Mah Boon Yih, who is also a Microsoft Certified Educator, Microsoft Innovative Educator Master Trainer (2021-2022), Microsoft Innovative Educator Expert (2021-2022) and Graduate Technologist, is an Associate Professor at the Academy of Language Studies, UiTM Penang Branch, Malaysia. He holds three degrees: PhD (E-learning), MA (Applied Linguistics), and BAEd (Hons) in ELS. As the outcome of his doctoral thesis, Dr Mah has become the founder of Web-based Cognitive Writing Instruction (WeCWI), an award-winning hybrid e-framework for instructional design and language development, as well as WeCWI Integrated Solutions (WeCWIIS), a solution-driven web-based consultancy at https://www.wecwi.com. Dr Mah is included in Who's Who in Science and Engineering 2011-2012 & 2016-2017, Who's Who in Asia 2012, 2000 Outstanding Intellectuals of the 21st Century (7th and 9th Editions), Top 100 Educators 2012, Dictionary of International Biography (36th-38th Editions), Who's Who in the World 2013-2015, Top 100 Professionals 2015, Leading Educators of the World 2015, and 50 Fabulous Edutech Leaders 2019. In addition, he is also the winner of the World Education Congress Global Awards 2016: Education Leadership Award (for Excellence in Education, Leadership & Teaching), Rector's Special Award 2017, Award for Excellence in eLearning 2019, The Top Best E-learning Award 2020, and Anugerah Pengajaran (Kelompok Sains Sosial dan Kemanusiaan) in UiTM AAU2020.
Assoc. Prof. Ghadah Al Murshidi
UAE University, UAE

Ghadah Al Murshidi, is currently an associate professor in Curriculum and Instruction, and previously was in Applied Linguistics. She taught some graduate and undergraduate courses such as Thesis: Seminar 1(Master degree course), Emirates studies, Professional ethics in Education, Children play, Student teaching in elementary School/English, Introduction to Language and Communication, Critical and Creative Thinking, Classroom Environment and Assessment in Elementary Education, Language Development and emergent Literacy in Early Childhood, Capstone experience of teaching English language, Current trends and issues in teaching English language . Her recent awards were the best Arab Youth researchers, Comparative and International Education Society annual conference, "Young Emirati Researchers Prize" and Emirati Women award. She is chair of Chair of "Innovation" committee, "Communication and Public Relations" committee, and member of Council for the accreditation of Educator Preparation committee, Mobile Learning Project, marketing and publicity committee. She is reviewer of Journal of Education and Training Studies, British Journal of Education, Society & Behavioural Science, English Linguistics Research, American International Journal of Contemporary Research, Studies in English Language Teaching Journal, international journal of Education, Culture, and society, Journal of curriculum and teaching, Journal of advances in linguistics,International journal of instruction, technology and social sciences.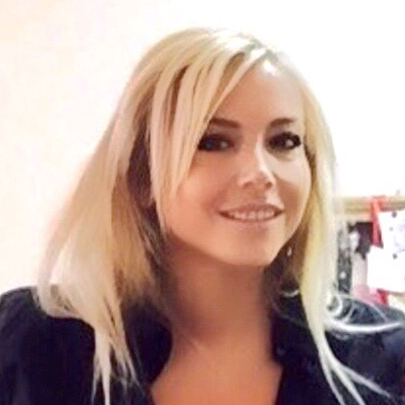 Assoc. Prof. Meltem Eryilmaz
Atilim University, Turkey

Assoc. Prof. Dr. Eryilmaz currently conducts research on artificial intelligence technologies, augmented reality, data minig, distance education, e-learning and adaptive learning at Computer Engineering Department of ATILIM University, as well as jointly continuing to publish articles with international institutions on the same and similar topics regarding Statistical Risk Assessment of Cyber Educational Systems. She has many publications, scientific articles, national and international conference papers, book chapters, editorials, newspaper and magazine articles. She has served as an academic advisor to many graduate and doctoral students. She is the Secretary General and Honorary Member of the Computer Engineers Solidarity and Assistance Association (BMDD-CENG), founding member of the Academic Informatics Foundation (ABV)Turkey and member of Executive Board of Informatics Association of Turkey (TBD).